Rianna Lundy
Marketing Consultant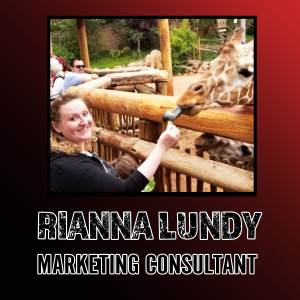 Rianna is a Marketing Consultant with KILO and RXP! She's ready to Rock n' Roll, and help you accomplish your goals!
Rianna has a degree in Mass Marketing and Communications from Eastern Illinois University.  Her specialized education, combined with over 10 years of Radio experience has helped Rianna establish effective strategies to reach listeners and drive business.  From breweries (like Nano 108 Brewing Company) to car dealerships (like Larry H Miller Toyota), Rianna has worked with a variety of businesses and events and is ready to create a custom advertising plan tailored for your business.
Having grown up with new-media, Rianna is extremely tech savvy, which ensures that your ad campaign is executed accurately every time.  She can't drive stick-shift or use a rotary phone, but she knows what Snapchat is and she's ready with fresh ideas to invigorate your business!
During her career, Rianna has performed several positions in radio.  Starting out as on-air talent, she eventually moved up to doing Promotions, Production, Music Selection, and Sales for a wide range of stations in East Central Illinois.  She also stepped into the instructor role for the Intro to Broadcast Announcing and Intro to Radio Production courses at Parkland College in Champaign, Illinois. All of this hands-on experience gives Rianna a well-rounded understanding of all aspects of radio.  From advertising and branding to promotions and live events, Rianna has the expertise to make all of the components work together seamlessly.
Originally a Midwestern girl, Rianna has been enjoying the Colorado life for over 4 years!  She loves going to concerts and festivals, playing with her dogs and cats, and spending time with her husband and friends.